Temp Technical Ltd is an expert installer of high-quality air conditioning in Kent.
We take pride in offering a range of reliable services at competitive prices. These services include installation, servicing and maintenance of existing systems.
Mitsubishi electric accredited installers
We are proud to be accredited Mitsubishi electric installers. This leading brand's range of air conditioning units is versatile and highly efficient, with a number of different models available for a variety of working environments. Designed to keep you cool as well as warm and also improve your indoor air quality. You can rest assured we'll have a system that perfectly suits your requirements, whether it's for your home, retail outlet or large commercial building.
Air conditioning Kent doesn't have to break the bank. Our prices start from £950+VAT for a standard Mitsubishi electric 2.5kw wall-mounted split-system. This is based on a 5-metre pipe run with the indoor unit being mounted on an external wall. In addition to this as an accredited Mitsubishi Electric Installer we can also offer an extended 5 year warranty!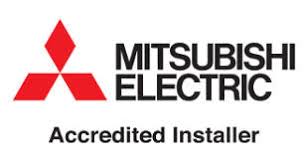 Complete customisation
Standard air conditioning units are white, but we understand sometimes you will want your indoor unit to match your existing interior decor as much as possible. That's why we offer a customisation service, so let us know what RAL colour you would like your unit and we'll arrange to have it professionally sprayed. Alternatively, if you want your unit to match your brand colours or make a bold statement, we're happy to arrange this too.
We're ready to service, install and maintain air conditioning Kent-wide
For more information about air conditioning in Kent, contact us at Temp Technical Ltd today. We're committed to providing the best possible solution for your needs and are happy to answer any questions you may have.
---
At Temp Technical, we pride ourselves on staying at the forefront of technological advancements in the HVAC industry. Our team of certified technicians is well-versed in the latest innovations, ensuring that you receive the most energy-efficient and cost-effective solutions. From high SEER-rated systems to smart thermostats, we offer a range of products designed to keep your space comfortable while minimising energy consumption.
Our commitment to excellence extends beyond product selection. Our skilled technicians are trained to install your air conditioning system with precision and attention to detail, ensuring optimal performance from day one. Moreover, we offer comprehensive maintenance plans to prolong the lifespan of your system and prevent unexpected costly breakdowns. Regular check-ups and tune-ups are vital in maintaining efficiency and reducing long-term operational costs.
At Temp Technical, we believe in building lasting relationships with our clients. Our dedicated customer service team is always ready to address your enquiries, whether it's a simple query or an urgent service request. We value your time, which is why we prioritise punctuality and strive to complete installations, repairs, and maintenance tasks as quickly and efficiently as possible.
Experience unmatched reliability and expertise – choose Temp Technical for all your air conditioning needs.